enter the daily journey into the "war"drobe - despite its content there is nothing to wear!
​why?
Time bandits, too early in the morning or too busy.
Your brain feels powerless & your wardrobe is not giving you the love!
This inevitably launches you into the compelling urge of retail therapy for a quick fix that only adds to the discord.
fear not!
​
The designer the stitch and the wardrobe offers
a unique range of invaluable eco driven services.
All services encompass Gyorgyi Szabo's -
TDTSTW
designer &
stylist skills combined with an awareness of environmental &
social sustainability factors are at the core of the businesses philosophy & mission.
​
I invite you to imagine all of the clothes you will wear in your lifetime hung on one 30-foot-high wall, the Human Footprint does just that.
TDTSTW
maximises the contents of your existing wardrobe by clever co-ordination methods & up-
cycling. Read more:
chronicles
​​
Take a leap & free your self from your comfort zone, style is achievable for everyone especially when mixed with friendly & honest advice.
Services available:
custom design,
wardrobe journey
,
colour analysis
,
motherhood journey,
party plan
"learn to look & feel amazing & fashionable with smaller ecological footprints" ~ TDTSTW
---
men

How do I dress to impress?

Where's my mojo?

What really suits me?

How can I create more choice and variety?

Back in black?



​TDTSTW

understands the daunting feeling you may have when it comes to fashion & impression. This is the perfect opportunity to get professional & creative advice on options that will achieve your goals.

A

s a previous menswear designer, I can transform you in a way to make your true personality shine.

The sky is the limit when it comes to menswear styling.

---

women

​
What really suits me?
Ageing gracefully or disgracefully?
Yearn change but don't have direction?
Am I being too safe?
Am I addicted to black?


​TDTSTW is equipped with a directional tailor's eye to salvage and identify key pieces & styles
to suit various body shapes, lifestyles & new beginnings, exploring & utilising colours to enhance, harmonise or camouflage.

​TDTSTW ensures impressive and cost effective results to revive your pizzazz & goals thus saving you time!

---

​for more information or to book an appointment please call 0417034071
gyorgyi szabo · the designer the stitch and the wardrobe
© 2011 the designer the stitch the wardrobe all rights reserved
Powered by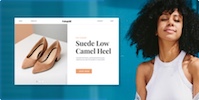 Create your own unique website with customizable templates.