chronicles
Gyorgyi Szabo "the designer the stitch and the wardrobe" MELBOURNE
Gyorgyi has been styling & designing for many years & has had the privilege of working with a variety of people ranging from professionals to performance artists. Style is achievable for everyone & exploring what suits you can be exciting & fun without damaging the planet or using slave or child labor. No job too big or small & general alterations welcome.
TDTSTW
Melbourne stylist hails from a fashion designing & manufacturing background with over 20 years of experience with a long standing fashion career which began after graduating at the Gordon Tafe College in Fashion Design & Production where she won 1st prize National award for a travel wardrobe. She has upgraded her skills during her working career with a Cert IV in small business & marketing & graduate of the International Style Academy Confident Consulting in Personal & Colour Consulting.
Her design CV boasts a vast array of roles from various sized fashion companies to her own fashion labels. Product categories have included women's, men's, leather, accessories, bridal, children & roles range from designer, stylist to more technical development & production roles, yet has moved towards more sustainable ideals.
read more: ​
https://www.activesustainability.com/sustainable-life/do-you-know-your-clothes-ecological-and-social-footprint/
---
testimonials
* Gyorgyi - The session was amazing, I am already wearing one of the coordinated outfits you recommended and my husband said I looked awesome – he was so happy – a new trendy wife without a huge shopping trip!
– I am already getting more & more compliments on the new outfits you helped me arrange and I will want another appointment to review those and then to start in with the summer stuff later in the year - loved it and loved working with you – it was way beyond my expectations – Many thanks again – you are so talented and inspiring,
love Victoria - WARDROBE JOURNEY
* Thank you so much for your time today Gyorgyi. Your advice, expertise and input were fantastic.
You were absolutely wonderful - patient, supportive, knowledgeable and creative. Really great .... as I knew you would be!!! :-)
I thoroughly enjoyed the time with you. You have given me confidence and direction .... which I really needed!
I'm now looking forward to a job interview and a first date!
This is the start of a new journey for me. Thank you for sharing it. Anyway, it was a real pleasure to meet you.
Thanks again, Regards -
Nella Santisi, Customer Service Manager xo - WARDROBE JOURNEY

* "Yesterday I discovered the excitement of sustainable stress free shopping in my own wardrobe.
It was an exercise in reviving my favourite clothes by seeing them through the alteration eyes of designer & dressmaker Gyorgyi Szabo.
She arrived at 1pm & left 3 hours later armed with 13 of my dresses & 2 skirts. She pinned up hems, removed sleeves, adding length – and when she returned 3 days later everything was feeling brand new. Some of my Op Shoppe purchases which seemed great at the time, lacked the right waist, length or bust line reemerged in their new form. In addition she helped me in understanding how to sort out the wheat from the chaff. After she left, I shedded about 10% of cupboard mass & which I sent off to the op shop so it can contribute to a far better cause! Gyorgyi's great styling sense & vision gave me the confidence to be creative and resourceful. Next week she is hitting my 2 teenage girls' wardrobes!! Thanks a million - Eva Migdal, RMIT Lecturer. XX - WARDROBE JOURNEY* "After receiving a closet overhaul by Gyorgyi it has never been easier for me to get up and get dressed each day. She donated the clothes I didn't need for recycling which ridded me of the hassle. I also have several new outfits that were already sitting in my closet that she re-created. After looking at them for so long I can't believe I enjoy wearing them. It feels like I went shopping!" – Denice Switzer Kofod, Cardiothoracic Nurse. - WARDROBE JOURNEY

* "Gyorgyi has given me new enthusiasm and creativity for the already existing things in my wardrobe as well as some great suggestions for adding a few complimentary pieces. She has given me a greater understanding of how to coordinate what i already have and i am very appreciative of all her wonderful design, fashion, alteration skills. It was such fun to spend the time going through my wardrobe and other fashion ideas with Gyorgyi, she has a wonderful understanding of what I want, and what suits my particular needs with a sensitive, fun, practical approach.
Much thanks Gyorgyi " - Maree Fowler, wife & mother. - COLOUR & WARDROBE JOURNEY* "I now have more direction and confidence in choosing my clothes with such a down to earth approach. Thanks! "

Shell Byron

, Teacher - WARDROBE JOURNEY

* "Thank you for a great day. It was positively illuminating. It turned my world upside down!"

Kerry Willigan, Receptionist - WARDROBE JOURNEY
* Gyorgyi, My wardrobe has been transformed from a place of stress into something beautiful...
Angela M , Chef & mother - WARDROBE JOURNEY

​*
"Being a new mum can be overwhelming – especially when trying on clothes and putting outfits together. It was great to work with Yvette. She took me shopping and I love all my new clothes. Who would have thought I could look so glam."
Claire C, 34 Kew VIC - WARDROBE & SHOPPING JOURNEY
* "My heartfelt thanks to
TDTSTW!
During the first term of my pregnancy I suffered 'all day sickness' - barely able to brush my teeth, or clothe myself, each time I entered my wardrobe I was confronted with a sense of anguish re the disarray of my clothes & the amplified sense of things being out of control as I searched for outfits that would make me 'feel good'!
I believed this 'feel good' experience via my wardrobe should have been attainable to me i.e. a birth – right as clearly I earned it – this was evident each month as I read my visa card statement …. Comfortable, warm, stylish, clothes, free of pilling - I was sure I'd bought some? But somehow when I looked in the mirror that's not how they looked. I've been striving for years, UTTERLY & TOTALLY… in vain, to achieve a wardrobe or experience of 'getting dressed' that felt satisfying... even just EASY???
Like the ensembles models wear in catalogues – effortlessly relaxed… heavenly.
I've become very aware of how getting dressed has a powerful & often negative impact on my emotions & self worth. 'Getting dressed' each day has often for me, produced a type of underwhelming agitation that takes awhile to shake off, is not a great start to each day & is 'extremely dissatisfying'.
In fact this persistent sense of dissatisfaction wasn't going anywhere & combined with the reality of becoming new mum for the third time plus being a small business owner & desire to look awesome without all the angst… I knew I needed now more than ever the special service Gyorgyi at TDTSTW offers.
Prior to my experience with
TDTSTW
I believed as many of us do that only a massive spending spree or a few dedicated weeks of de- construction & organization of one's entire wardrobe could cure this. Being pregnant and unwell meant that none of the these options were available to me in the immediate future or beyond…
Post
TDTSTW
I am keen to share that what Gyorgyi did in my wardrobe liberated me, i.e. a part of my life that had taken up so much negative attention & stress, has now evaporated & freer to focus on other priorities.
Gyorgyi's business –
TDTSTW
'eco wardrobe & colour journey' combined with her own personal understanding of pregnancy, motherhood & fashion, has transformed the way I experience myself in my wardrobe. Together we cost effectively achieved a relaxed yet elegant wardrobe & now experience what was I really desired all along, 'clarity' & 'precision' whilst getting dressed or undressed…
If you can relate to my story even slightly, I URGE you to take advantage of this service because it's available & really, that's a kind of miracle! Get proactive & end a futile process that you're trapped in & last but not least STOP WASTING MONEY buying new clothes as I bet you have heaps & that it's not helping!
Some people know what suits them, but most don't....Once I had my colours done, we entered the wardrobe journey & the magic happened!
Gyorgyi helped me sort what I already owned into piles of "this suits you"" this doesn't" showed me "this goes with this & this with that" "this needs altering" etc. I confidently gave away what didn't work knowing that I was not going to live to regret it!
I learned that a moderate investment of time & money could achieve something that I really lacked the skills to fix - the wardrobe, which had been draining me for most of my life & potentially the rest. I know this sounds dramatic, like a bad relationship & that's because for me it WAS!"
Sonia L. 40, Surrey Hills VIC Rasasara Skinfoods - COLOUR & MOTHERHOOD JOURNEY
* "During my early pregnancy I consistently felt unwell and began to feel like I was an unsexy carriage for our unborn child… I also began to wonder what my husband ever saw in me to get me "knocked up" in the first place??? Until I discovered what an uplifting experience TDTSTW was. I had my colours, personal & wardrobe consultation done & I was amazed at how pivotal it was for my own psyche during our pregnancy & beyond! Gyorgyi, thank you for helping me discover "my pregnancy glow" & re-connecting me with the joy of pregnancy & motherhood!"
Sandra C. 35, Hampton VIC - COLOUR & WARDROBE JOURNEY
* "My wardrobe has been transformed from a place of stress into something beautiful... for pregnancy & beyond!"
Bindi S. 38, Lorne VIC School teacher & mother - MOTHERHOOD JOURNEY
* Friends have seen me lately and they can not decide what I had done; botox? fallen in love? surgery? weight control? The answer was the "colour journey"! Amazing!!!…Now I know how to dress more flatteringly at ALL times, right down to my leisure wear. Thank you Gyorgyi you have bought me to life and so creatively yet so effortlessly.
Sarah
- Midwife & Mother Torquay - COLOUR JOURNEY
* Since Gyorgyi did my colours I have looked at my wardrobe completely differently. I feel so much more confident and focused when I go shopping and am getting many more compliments!
I even got stopped in the street yesterday with a compliment!
Caroline Welsh - Mother & Physiotherapist - COLOUR JOURNEY

* Thank you for helping me understand what fabrics and colours I can do and I am no longer in the dark (black)! Racheal - Public servant - COLOUR JOURNEYThanks Gyorgyi for all your creativeness, it was a dress which 'danced' beautifully in motion ...
💃🏽❤️
Tanya Robertson -Interior designer/Ballroom Dancer - CUSTOM JOURNEY
Humankind has not woven the web of life. We are but one thread within it. Whatever we do to the web,
we do to ourselves. All things are bound together. All things connect
~ Chief Seattle, 1855
---

​for more information or to book an appointment please call 0417034071
gyorgyi szabo · the designer the stitch and the wardrobe
© 2011 the designer the stitch the wardrobe all rights reserved
Powered by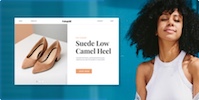 Create your own unique website with customizable templates.