​ Colour Consultant Melbourne​ - colour journey
​Colour is the first thing that you notice about a person, its impact is immediate and lasting.
Colours affects mood, apparent body shape, apparent age, your outlook on life, and the overall impression you make on others.
Wearing a range of colours best suited to you will make you look younger, healthier, vibrant & energetic. U
nflattering colours can make you look older, ill, exhausted or drab.
​Colour is the foundation of visual presentation, this module can be included in all the journeys.
​
TDTSTW
will take you through each aspect of image as it relates to colour.
​
the colour journey
Explain the psychology of colour.

Discuss colour awareness.

Assess your physical colouring and determine the palette of colours that will suit you best.

Cover how to best wear the colours you already have and love.

Show the combination of colours that make your wardrobe more versatile.

Identify your 'signature' colours and your best metal choice.

Demonstrate your power colours and how to wear them.

Show women how to assess and use cosmetics effectively, and men how to manage their grooming effectively.

Assess and advise appropriate hair colour.
"Discovery consists of looking at the same thing as everyone else does & thinking something different" Albert Szent-Gyorgyi
---
colour consultation journey

All sessions start with a Free Initial Consultation. TDTSTW will meet with the client to discuss their image/fashion needs.

Evaluate areas requiring improvement. Determine priorities, detailing services or combination packages required within clients specified budget & time frame before commencing any
of the Journeys.

Take advantage of the free consultation exploring the possibilities.

The Colour Journey 90mins: includes personalised colour swatches & detailed advisory booklet.

​for more information or to book an appointment please call 0417034071
gyorgyi szabo · the designer the stitch and the wardrobe
© 2011 the designer the stitch the wardrobe all rights reserved
Powered by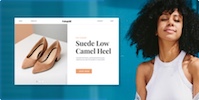 Create your own unique website with customizable templates.
Photo used under Creative Commons from TriggerHappyDave