"They discover a
wardrobe
in Professor
Digory Kirke
's house that leads to the magical land of Narnia. The Pevensie children help
Aslan
, a talking lion, save
Narnia
from the evil
White Witch
(the untrained sales consultant or unintelligent shopping), who has reigned over the
kingdom
of Narnia for a century of perpetual winter (your dysfunctional wardrobe) . The children become kings and queens of this new-found land and establish the Golden Age of Narnia (environmental respect & looking good!)."
The pressure of consumerism is rampant in any generation & yet more so now with the pressure of IT gadgetry acquisition is paramount & it ALL costs money & is increasingly harder to afford everything you need!
TDTSTW
will show you tricks of the trade to save money on your wardrobe.
Learn the ART of less shopping & develop more eco & budget conscious techniques to look great and feel confident for any occasion.
"We do not inherit the earth from our ancestors; we borrow it from our children" Native American Proverb
---
Wardrobe Journey:
Be original, create your own wardrobe style & let people follow you.
This is the perfect opportunity if you feel that shopping is intimidating, time consuming & expensive.
Learn to recycle your clothing by piecing & matching clothes together. Transform that "nanna" shirt that you received last Xmas and never wear & learn to maximize, organize & love what you have.

This will involve assessing your wardrobe including the neglected, dated & unflattering items. Giving you the choice of resurrection & restoration with my designer powers so they become key pieces again or donating them to charity. Resurrection items are assessed during the process & offering a professional alteration service which is charged independently to the consultation fee or bring them along to the Tailoring tutorials & learn to DIY.

TSTSTW will show you how to maximise on a budget with clever accessorising & the 6 base staple techniques you can always make a good impression & a great outfit out of anything!

Personal Journey:
"Fashion is what you adopt when you don't know who YOU are" Quentin Crisp

A session with TDTSTW will show you how avoid fads just because it's in! Learn to know your body & personality & create your own style, which is timeless.
Complete the outfit & finish your look with other existing clothing items or utilise an eco shopping journey or tips.
This is a sensitive age, you want to look like someone else & be a diva star. However, follow your own statement of style & people will follow you.
Remember, people will remember your style not your body size. It's how you carry it! TDTSTW will demonstrate ways to be a master of Illusion with good grooming texture, line & design make the best with what you have & stay healthy.

Sewing Tutorials:
In such a fast paced world we are regretfully of becoming slaves to consumerism & discard so many items which can be simply modified or repaired & learn how to take control of your wardrobe ice queen!
This where the magic happens, TDTSTW will teach you tailoring skills based on your skill levels & on a suitably chosen resurrection garments from your wardrobe journey. These small group sessions are held in a well equipped studio space where you will be shown an array of techniques on how reconstruct your treasures with professional, insightful designer secrets & techniques on creating fabulous frugal fashion item makeovers.
Sessions are held once per week so that all each individual receives exclusive attention – see resources for session times & availability.
---
Why use a wardrobe or personal image consultant?

· Weight change

· Your bored with your clothes

· Transition from school to work

· Your wardrobe lacks individuality

· You don't know what can really suit you

· You lack confidence to wear different styles

· Too busy with sport, study & other activities

· Too many fashion/fad items & nothing co-ordinates

· Too many neglected treasures that need restoration

· Your wardrobe is full of gifted items which aren't you

· Your wardrobe is a mess & you have lost treasures

· So many garments & you are always wearing the same few things

· Have a special occasion & don't know what to wear without spending a fortune

·

Learn ways to create more order or fashion freedom

---

Take advantage of winter 2015 special offer 4 x 2.5hr sessions for the value of $199 for sewing tutorial gift voucher for the budding eco fashionista in your life or treat yourself.

Learn tricks on how to warm up your outfits & keep those toasty treasures alive! starting from introduction to general sewing.

Class sizes are limited & available on Mondays 5.30-7pm.

One on one sessions are available

from $55p/hr - $95 p/2hrs.
Testimonials
Dear the designer the stitch and the wardrobe,
Just a quick thank you for a fun day in my Wardrobe on Sat. I learnt sooo much and I am inspired to think outside the square now. Thanks for making me feel at ease, you truly have a gift. Thank goodness for people like you, for the first time I actually wanted to organize my wardrobe longer than 5 mins. I can now find everything and my massive pile of mess has transformed into a much smaller selection of quality and versatility.
You've tamed the beast!
Lucy, Art Student

Wow Gyorgyi!
I never thought it would be possible to look polished without looking like my grandmother! You have ploughed through my entire wardrobe which mostly consists of retro treasures with ruthless respect! They all now look like they've come from an expensive edgy fashion stores without the expense! You have shown me how to manage my repairs & the "too hard basket". You were very conceptual with my school gear to my PT job vs's my social wear, so everywhere I go there's so many more choices and always look and feel GREAT!
YOU ROCK!
Sarah, Medical Student
---
The Consultation Journey

All sessions start with a Free Initial Consultation.

TDTSTW

will meet with the client to

discuss

their image/fashion needs.

Evaluate areas requiring improvement. Determine priorities, detailing services or combination packages required within clients specified budget & time frame before commencing any

of the Journeys.

Take advantage of the free consultation exploring the possibilities.

Personal &Wardrobe Journey min 2hrs.

Tailoring group tutorials $65 2 1/2 hrs.

Vintage Treasures Resurrection & Professional Alteration Service: price based on complexity.
Powered by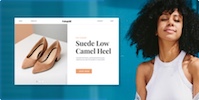 Create your own unique website with customizable templates.
Photo used under Creative Commons from americanistadechiapas