​Image Consultant Melbourne​ - motherhood journey
​
Newly pregnant mums may be tempted to run out & buy over sized clothes or pieces of clothing that do fit with their personal style…but wait there…find out some basic rules for maternity dressing.
I believed that clothes should be fitted. When you're pregnant the last thing you want to do is wear big over sized things since, instead of appearing thinner, bigger clothes actually make you look amorphous. Pregnant women should show off their new curves; remember it can be an expressive & sexy time - that's how you got pregnant in the first place!
When shopping & dressing pregnant women shouldn't have to completely change their style in fact they should look for pieces that they usually wear when they're not pregnant & learn tricks with colour & patterns to flatter your gorgeous bump.
​
​
frump vs flattery?
---
motherhood consultation journey

All sessions start with a Free Initial Consultation.
TDTSTW
will meet with the client to
discuss
their image/fashion needs.
Evaluate areas requiring improvement. Determine priorities, detailing services or combination packages required within clients specified budget & time frame before commencing any
of the Journeys.
​
Advised options​ include package deal rates:
The Colour Journey 1.5hrs.
The Wardrobe Journey min 2.5hrs.
Additional services are available during this journey & p
ricing is based on complexity:
Vintage Treasures Resurrection
Alteration Service
Custom Creations​
---

​for more information or to book an appointment please call 0417034071
gyorgyi szabo · the designer the stitch and the wardrobe
© 2011 the designer the stitch the wardrobe all rights reserved
Powered by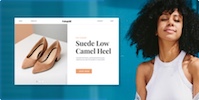 Create your own unique website with customizable templates.