Personal Colour Consultant
personal journey men & women
Your style is your own identity kit!

Our appearance can be a mirror of how we feel, we all know that our appearance affects us & speaks volumes about who we are, learn how to project how you would like or prefer to be.
Looking stylish, feeling confident while minding the ecological footprint will be skills that TDTSTW.
You may choose from the Shopping or Resurrection Journey, Transformational Journey to revitalise your look for a short or long term personal makeover or Wardrobe/Personal combination package.

You will benefit from these services as TDTSTW will explain trend forecasts yet focus within the parameters of you & help you look at yourself differently guiding you through the process. You will learn about body shape, body proportions, face, accessories, fabrics & the art of mastering Illusion with line and design.

"The dress must follow the body of a woman, not the body following the shape of the dress" ~ Hubert de Givenchy
---
shopping or resurrection journey
"Style" is an expression of individualism mixed with charisma. Fashion is something that comes after style" ~ John Fairchild

TDTSTW will arrange to take you Personal Shopping at selected eco fashion labels. This service can also be combined with resurrecting & restructuring vintage items in your wardrobe & Custom Design. She will skilfully find the perfect garments for you with her exceptional eye for quality & tailoring skills to suit your requirements with the offer an alteration service if necessary. Shopping Journey is recommended after the Wardrobe Journey or as an independent service suitable for any of the following occasions:

Special Events - Fashion Update - Dress to impress - Casual Wear - Corporate/Business
TDTSTW will spend time getting to know your needs to suggest & find precisely what you want - from selected new season's fashion through to exquisite jewellery, beauty products & shoe selections.
transformation journey
"Fashion is what you adopt when you don't know who you are" ~ Quentin Crisp

TDTSTW will take you through the powerful exercise of the transformational makeover & re-invent the old you & launch you into your new realm & re-discovery.

This journey encompasses a combination of services: wardrobe journey, shopping or resurrection journey, grooming & color analysis. It will involve collaboration with eco minded professional Hair Stylists, Beauty Therapists of either your choice or ours to help to create your new image & personal presentation gaining greater confidence & self esteem.

It's the composition of your wardrobe, color, hair, make-up & posture that are the outer reflection of your inner beauty. One compliments the other building the ultimate style transformation and your external radiance; this service is suitable for many needs:
Lost your mojo - need a change - update your look - attract the right partner- career change - weight change - mums getting back in workforce

guys, why use a wardrobe consultant?
_
"At any given time, a man will have seven pairs of jeans & an average of more than 25 T-shirts" "How can that possibly create an impression?"
If you can relate to any of the following statements, a personal image consultant is just what you need:
· This doesn't go with that
· You have someone to impress
· You dislike shopping
· You have no time shop for yourself or others
· You just don't know what looks good on you
· Your current wardrobe no longer represents you
· An important event is coming up and you have no idea what to wear
· You are seeking better & newer ways to wear your current wardrobe
· You are confused on how to wear certain shoes & accessories
· You need help learning how to dress your body type
· Confused about fashion & trends just as women are but are not quite as likely to explore it
· You need a little guidance & help shopping a few times per year in order to update your wardrobe with fashionable selections.
Personal Shopping Journey is not the same as shopping with your partner, sister or friend. TDTS&TW responds to your unique personal style and will make valuable and minor suggestions to alter your existing wardrobe making the world of difference...all in the name of looking good, feeling confident and transformed.
---
a perfect gift for your man

"Clothes don't make a man, but clothes have got many a man a good job" ~ Herbert Harold Vreeland
This is a perfect opportunity to book for him especially as men are not often inclined to arrange such a service for themselves.
grooming
Now that all the armour is taken care of it's your grooming is next; hairstyle, hair colour, makeup, the type and quality of personal products you use, how you smell, the parts of your body you accentuate or camouflage, this is the other crucial component in your presentation.

TDTSTW grooming analysis and advice, which is covered to varying depths in personal packages will show you the styles, colours, organic products & healthy strategies that will work best for your needs and goals.

wellness - you are what you eat & drink - breath & body odour - your body - hair - skin - hands-
business grooming strategy


---
the consultation journey

All sessions start with a Free Initial Consultation.

TDTSTW

will meet with the client to

discuss

their image/fashion needs.

Evaluate areas requiring improvement. Determine priorities, detailing services or combination packages required within clients specified budget & time frame before commencing any

of the Journeys.

Take advantage of the free consultation exploring the possibilities.

Shopping Trip min. 2hrs & Wardrobe overview min. 1hr.

Vintage Treasures Resurrection & Alteration Service: price based on complexity.

Custom Creations: price based on complexity.

Men's Shopping, Wardrobe overview & Transformational Journey: min 2hrs
Powered by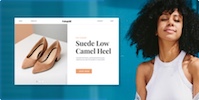 Create your own unique website with customizable templates.