Travel & Packing Wardrobe Tips
have clothes will travel
The most frustrating part of traveling is trying to fit your entire wardrobe into a tiny suitcase!

You struggle with what to wear on a daily basis, so simplify your vacation wardrobe to maximise your relaxation.
• do you have a life that is on the move and want a wardrobe that works?
• would you like know how to pack a travel wardrobe that works for every trip?
• are you are planning that special trip in the next twelve months & are wondering where to start?
• are you over taking too much and not enough of the right things for the occasions on your itinerary?
TDTSTW will demonstrate the secrets of how to create a chic & compact mobile kingdom.

---
journey secrets
Learn about a variety of travel systems for casual, multiple climate destinations or more formal journeys.
Men's jacket - Find ways a tailored jacket smartens up most outfits
Tricks of the perfect 'little black dress - Great for the semi formal or casual occasions, learn how to bring it alive or be the trip's saviour.
Double duty clothes & footwear - Learn stylish ways of transforming singular items into multiple purpose winners;
day, sun protection, security & comfort.
Ten Ways to Accessorise a Tank Top - Some tank tops are simply just a little boring, but there are lots of ways to take care of the bore factor.
---
what and how much do I really need to pack?
· When we're packing for travel far from home, our travel wardrobe can act as a security blanket. After many days on the road, though, your luggage turns into an unwanted anchor! Bricks? What clothes etc do you really need?
A lot less than you might think yet still look amazing! This applies to all periods of travel & you'll still have less but enough travel outfits to last longer!
· I know how frightening it can be to pack for travel with what seems to a drastically reduced wardrobe! You are sure you will run out, or be wearing dirty clothes all the time, but won't.
· TDTSTW will show you some amazing combinations on what to pack with her "nine lives essentials" kit for a stress free & fabulous travel wardrobe & be fine on nine! Remember, you can always buy an inexpensive sweater or coat at some foreign market & then jettison it before you come home. As soon as you get home, make a list of anything that you did not wear or use & you will find that it's not much.
TIP… Leave this list in your suitcase, so that it's the first thing you see when you're wondering what to pack for your next trip.
· TDTSTW Travel Wardrobe consultation is a great investment. Wearing the same clothes for so many weeks on end, you are heartily sick of them, never wear them again & often discard them, but TDTSTW will guarantee that you won't! By the time your next trip comes along, you will be glad they are there, noted as your successful travel pieces. The more you travel, the more you'll own your travel wardrobe & TDTSTW will show you how to evolve your few select, well-chosen items you can toss into a bag at a moment's notice & be on your way.
Let's create the joy of traveling light & in style …while enjoying your time away!
---
testimonials
Gyorgyi, Gyorgyi, Gyorgyi - you are a lifesaver!

Did the European wardrobe work? YES.
Was it easy to use? YES.
Was my new man/travelling companion impressed? YES!
You not only listened to my preferences but you were able to gently challenge my ideas to get me out of my comfort zone - exactly what I wanted.
If it had been left up to me I would have been wearing the same old boring outfits that I felt frumpy in.
The best part is I can still wear these combinations back in Melbourne.
Truly, money well spent - thanks a million :-)

Mary S
Psychologist
Yarraville

---
the consultation journey

All sessions start with a Free Initial Consultation.

TDTSTW

will meet with the client to

discuss

their image/fashion needs.

Evaluate areas requiring improvement. Determine priorities, detailing services or combination packages required within clients specified budget & time frame before commencing any

of the Journeys.

Take advantage of the free consultation exploring the possibilities.




Travel Journey min. 2hrs & Wardrobe overview min. 1hr.
Powered by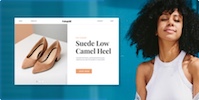 Create your own unique website with customizable templates.