​ Wardrobe Consultant Melbourne​ - wardrobe journey
"THE AVERAGE PERSON ONLY USES 20% OF THEIR WARDROBE 80% OF THE TIME"

TDTSTW will enter your wardrobe & fine-tune the contents by making it more interactive with your existing pieces combining outfits that you never thought you had. Discover the magic of how to use nine core garments to create a different outfit for twenty one days. Put a stop to buying clothes, shoes & accessories that you never wear but will advise you on top up items with an informed style plan.

This will involve assessing your wardrobe including the neglected, dated & unflattering items. Giving you the choice of resurrection & restoration with my designer powers so they become key pieces again or donating them to charity. Resurrection items are assessed during the process & offering a professional alteration service.

TDTSTW will explain trend forecasts yet focus within the parameters of you & your wardrobes contents & help you look at yourself differently guiding you through the process. As a designer I am not particularly driven by the all the magazines, only referring to them as a guide & the outcome is to achieve a timeless & more expansive wardrobe specifically styled for you in an eco conservative manner.​

" The Idea is to know what treasures you have, how & what works within your kingdom of possibilities "
​TDTSTW
---
wardrobe consultation journey
All sessions start with a Free Initial Consultation.
TDTSTW
will meet with the client to
discuss
their image/fashion needs.
Evaluate areas requiring improvement. Determine priorities, detailing services or combination packages required within clients specified budget & time frame before commencing any
of the Journeys.
Take advantage of the free consultation exploring the possibilities.
The Wardrobe Journey min 2.5hrs.
Additional services are available during this journey & p
ricing is based on complexity:
Vintage Treasures Resurrection
Alteration Service
Custom Creations

​for more information or to book an appointment please call 0417034071
gyorgyi szabo · the designer the stitch and the wardrobe
© 2011 the designer the stitch the wardrobe all rights reserved
Powered by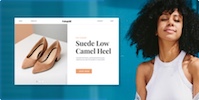 Create your own unique website with customizable templates.